India Tourism >> Indian Hotel >>
--»
Madurai Hotels
Madurai Hotels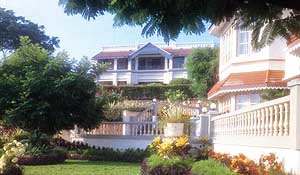 Location: A top the Pasumalai hill, with a panoramic view of the Temple city and the Kodai hills, a century old celebrated property sprawling over 62 acres of landscaped gardens.l5 km from the airport, 6 km from the railway station, and a 15-minute drive from the famous Meenakshi Temple and city centre.
Accommodation: 34 rooms.
---
Hotel Sangam, Madurai
Hotel Sangam is located in a quite VIP area, adjacent to Govt.Circuit House and just 3 kms to the famous Madurai Meenakshi Temple. It provides the touch of traditional pampering with the convenience of modern amenities.
Copyright © All Right Reserved