India Tourism >> Indian Hotel >>
--»
Kozhikode Hotels
Kozhikode Hotels
Hyson Heritage,
Kozhikode
( 3 Star Hotel )

Property Type: Business And Leisure Hotel
This centrally located multi -storied hotel offers you four star extravaganza at amazingly reasonable rates. Hyson Heritage is undoubtedly very much accessible, 26 kms from Calicut International Airport, 1 km from the railway station, near the main shopping area and Mofussil private bus stand.

---
Hotel Taj Residency, Kozhikode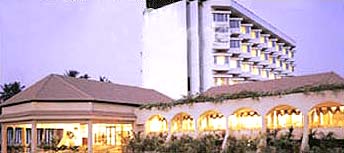 Just 26 km from Calicut airport and minutes from the fragrant Spice Market and Calicut Beach, the Taj Residency has 74 rooms including 4 suites. The hotel's Ayurvedic Centre offers a choice of rejuvenation programmes and treatment for illnesses such as Arthritis, Rheumatism and Paralysis, among others.
---
Hotel Malabar Palace, Kozhikode
Hotel Malabar Palace at Manuelsons junction Kozhikode, the domained land of Samorain to where the well known Portugese traveller Vasco-De-Gama had landed decades ago and tied up his nation's all business, industrial & cultural relations. The multi-cuisine restaurant of the hotel serves Chinese, Indian, and Continental cuisines and the well-stocked Bar of the hotel keeps your spirits soaring. The hotel also boasts of a 24-hour coffee shop.



---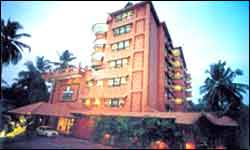 Hotel Fortune Calicut , Kozhikode

Fortune Hotel Calicut is located in the heart of the commercial city, 2 Kms. from the Railway Station. Aesthetically designed, tastefully decorated interiors and highly personalized service from our experienced staff, 63 well-appointed luxuriously designed Deluxe and Fortune Club rooms and suites. KHYBER Speciality Indian restaurant located on 3rd floor decorated with rosewood , brass and marble , serves exotic Indian and North West Frontier cuisine providing a gastronomical experience par excellence.